Ben Boylan
The Top 10 Wedding DJs in NYC (2022)
Updated: Apr 17
STOP: There is a more recent version of this blog for 2023. Read it here!
Do you live in NYC and just got engaged? Maybe you live somewhere else and have always dreamed of getting married in NYC. Covid restrictions have been loosening up for a bit. Now that it's 2022, people are planning weddings like crazy.
So, since you're planning a wedding, you need a DJ right? You could choose a band, but they are expensive and not as versatile. You want someone to keep your guests dancing all night. And to lead your guests through the event. If you're looking for an NYC wedding DJ, you came to the right place! Here are the top 10 wedding DJs in NYC of 2022...
The Top 10 Wedding DJs in NYC
1) Non-traditional wedding djs
Non-Traditional Wedding DJs is a new company. It was formed by NYC wedding DJs who want to innovate the industry. They recognize that wedding DJs have a pretty bad reputation. But they have identified what most couples don't like about wedding DJs. And they don't do those things. These DJs are different and not for all couples.
Price: Average price is $3,000
Email: ben@ntweddingdjs.com
Website: ntweddingdjs.com
Instagram: instagram.com/ntweddingdjs
TikTok: tiktok.com/@ntweddingdjs
2) DJ ben boylan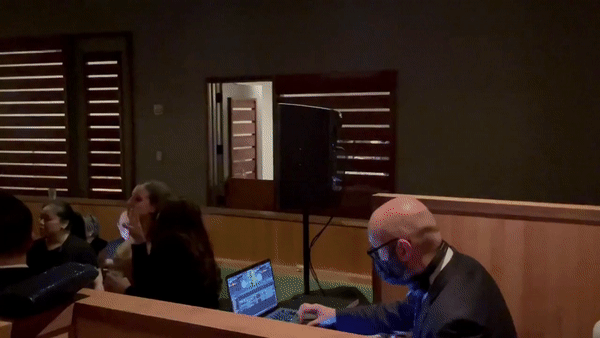 DJ Ben Boylan is known for playing different music at every wedding. And for not MCing. At many weddings he makes less than 5 announcements total. Couples love his personalized and concierge approach to crafting a playlist. He charges per event, not hourly. So, he is often chosen by couples who want to have long dance sets. "Ben was fantastic in every way" - John & Laurel, 2022
Price: From $2,300
Email: ben@djbenboylan.com
Phone: 917-586-6753
Website: djbenboylan.com
Instagram: instagram.com/djbenboylan
TikTok: tiktok.com/@djbenboylan
3) james mulry
For over 10 years James Mulry has been DJing weddings, clubs and other events. He is happy to DJ any type of event. James has a lot of experience and works many events per year. Besides clubs, James loves to DJ weddings and private events.
Price: Upon request
Email: jamesmulry@gmail.com
Phone: 718-440-7331
Website: jamesmulry.com
Instagram: instagram.com/jamesmulry
4) 74 Events
74 Events is a DJ company that has been operated by Gary Hoffmann for 15 years. He has DJs who spin every genre you can think of. 74 Events DJs can keep your stress low and the dance floor packed.
Price: Upon request
Email: gary@74events.com
Website: 74events.com
Instagram: instagram.com/74events
5) DLE Event Group
DLE Event Group is a virtual event production company. They "craft unforgettable events in the world's most elegant venues." They are also well known for hybrid DJ/band services, doing virtual weddings and virtual school events.
Price: From $1,800
Email: contact@dleeventgroup.com
Phone: 877-534-2424
Website: dleeventgroup.com
Instagram: instagram.com/dleeventgroup
6) A Starry Night Music
Carol Moore, who owns A Starry Night, has performed for many famous stars. Prince and Diana Ross are two who have booked A Starry Night. Carol represents many musicians, groups and DJs you can book.
Price: From $1,500
Email: info@astarrynight.com
Phone: 212-946-5119
Website: astarrynightmusic.com
Instagram: instagram.com/astarrynight_music
7) Stylus DJ Entertainment
Stylus is a "predominantly-female wedding DJ agency" based in Philly and NYC. They offer an alternative to the cheesy wedding DJ. Stylus has many different DJs to choose from. They are the life of the party.
Price: $1,500 to $3,000
Email: stylusdjnyc@gmail.com
Phone: 267-461-8293
Website: stylusdjentertainment.com
Instagram: instagram.com/stylusdjentertainment
8) Beat Train Productions
Based in New England and NYC, Beat Train has many DJs for you to choose from. They will match you with a DJ based on your style and personality. They have received more online reviews than most other DJ companies. Beat Train is "your first class ticket to a packed dance floor."
Price: Upon request
Website: beattrainproductions.com
Instagram: instagram.com/beattrain
9) Hank Lane Music
Hank Lane is a talent agency famous for booking bands for celebrities. They also have many DJs available for you to pick from. They provide DJs for NYC weddings, mitzvahs and all other events.
Price: Upon request
Email: info@hanklane.com
Phone: 212-767-0600
Website: hanklane.com
Instagram: instagram.com/hanklanemusic
10) TCM DJ Events
TCM DJ Events is a predominantly female NYC wedding DJ company. Run by Nicole Otero, they believe in hiring DJs who have real nightclub experience. They have state of the art sound systems and are fully insured. TCM DJ Events will keep you moving all night.
Price: Upon request
Email: info@tcmdjevents.com
Website: tcmdjevents.com
Instagram: instagram.com/tcmdjevents
Best NYC Wedding DJs - A Summary
So you've got a list of the best wedding DJs in NYC. Now what? Interview 2 or 3 of them. Ask them what songs they would play in your favorite genres. Pick the one who matches your style. Any of these DJs will be great. Have an amazing wedding!